• clean • coconut-oil • diy • natural • scrubs
Lately, it seems like everyone's buzzing about DIY scrubs on social media. Honestly, we totally get the hype — especially when finding a clean and natural scrub can be challenging. Making your own ...
---
• beauty-tips • breakdown • ingredients • natural • skincare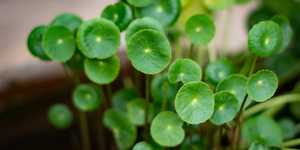 Have you ever wondered what madecassoside is? You've probably seen it listed on the ingredients label of your favourite beauty products, but what is it and what does it do? In this blog post, we'll...
---
• clean-beauty • hair • hairstyle • natural • summer
It's almost summer! Hot weather and days at the beach usually mean messy hair. If you need something a little more office appropriate to get you through the week we have you covered. We are all about flawless styles with minimal effort. These simple hairstyles that will keep your hair off the back of your neck and embrace those summer vibes.
Messy...