• horoscopes • routine • skin • skincare • zodiac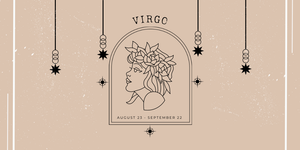 Happy birthday to you, Virgo!
---
• skin • skin-care-products • skin-care-tips • skin-treatment • skincare
When first venturing into the world of skincare and makeup, it is easy to be overwhelmed by the sheer selection of products available. The first trip to Sephoraor Ulta can be filled with confusion and frustration over not knowing what to select. There are many guides out there that will tell you what products to use and the...