• beauty-tips • dry-hair-care • hair-care • non-toxic-beauty • winter-hair-care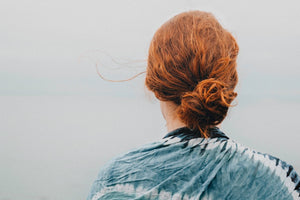 With colder temperatures, the winter is hard enough — we don't need to add dry hair to the list of struggles. But unfortunately, December, January, and February are tough on your hair as the dry ai...
---
• beauty • beauty-products • non-toxic-beauty • skin-care-products • skincare
Back in the day, the Ancient Egyptians used castor, moringa and sesame oils to fight wrinkles and maintain a youthful complexion. (That drying desert heat, you know?) Cleopatra, the Queen of the Nile known for both her brains and beauty, is said to have been among them.
Today, you can give yourself the same royal treatment by using face serums made with plant-based oilsthat are fit for any queen....
---
• beauty • beauty-tips • non-toxic-beauty • personal-care
It's that time of year again. It's Leo time.
From July 22, through August 23, the official Season of the Leo zodiac sign is in full swing, and with their pension for being the center of attention, I'm sure you'll run into a partying Leo at some point during this year's festivities.
If you are a Leo, you can expect some tough decisions ahead this year. For you and others under your zodiac sign, 2022...