• clean-skin • clear-skin • gut-health • lifestyle • skin-care-tips
Healthy skin often requires a lot more than a trusty, clean skincare routine. What many people don't know is that the health of your skin is closely connected to your gut health. This means that fo...
---
• beauty-tips • hyaluronic-acid • ingredients • skin-care-tips • skincare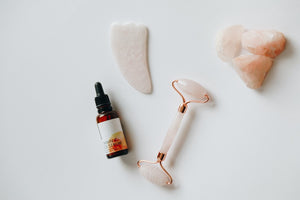 Pickle juice and pregnancy. Peanut butter and jelly. Ham and cheese. People spend a lot of time focusing on perfect food pairings, but there is an assortment of perfect skincare duos that people sh...
---
• beauty • beauty-tips • skin-care-products • skin-care-tips • skincare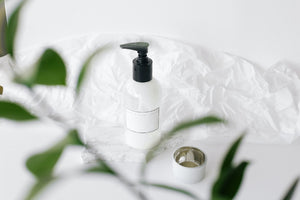 In winter, the air is drier and the temperatures are colder, which can be tough on your skin. But don't worry, there are things you can do to protect your skin and keep it healthy all winter long. ...
---
• cosmetics • ingredients • makeup • skin-care-tips • skincare
You may have seen many product packages proudly claiming to be silicone-free but what are silicones and should you be avoiding them? Today we break down all things silicone: where it comes from, what it does, and why it is in your products.
Silicon is not silicone?
Yes, there is a difference! Silicon is a natural chemical element...
---
• skin • skin-care-products • skin-care-tips • skin-treatment • skincare
When first venturing into the world of skincare and makeup, it is easy to be overwhelmed by the sheer selection of products available. The first trip to Sephoraor Ulta can be filled with confusion and frustration over not knowing what to select. There are many guides out there that will tell you what products to use and the...