• clean-beauty • cleanstart30 • healthy-food-recipes • new-year • think-dirty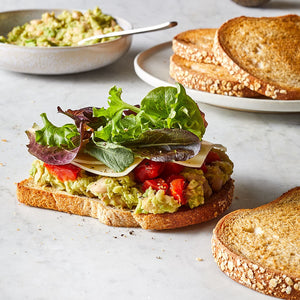 The benefits of healthy eating are endless — you feel more energized, sleep better at night, and even have a nice glow to your skin. However, most people don't find giant salads very appealing, whi...
---
• apps • fitness • health • new-year • new-year-resolution
It's a tale as old as time. Every year, we make our New Year's resolutions, throw ourselves into them for a few weeks, and eventually they fall by the wayside and we return to our normal routines (and bad habits). Speaking as someone who has neither seen the inside of a gym nor even bothered to make New Year's resolutions in years, I more than understand. We want this year to be different, it is a...
---
• 2019 • new-year • thinkdirty • year-in-review
This will be the last year in review for this decade. In retrospective, I could not have imagined myself a decade ago, sitting down and…
---
• health • new-year • self-care • self-improvement • wellness
It's a new year so it's time for a new you! Well actually, we think it's time for not a brand new you, just an improved version. You know the one who actively tries to go to yoga twice a week, cooks more healthy meals, maybe even stick to a skincare routine. New years is the perfect time to form better habits to take care of yourself and these five female-founded apps are a great place to start.